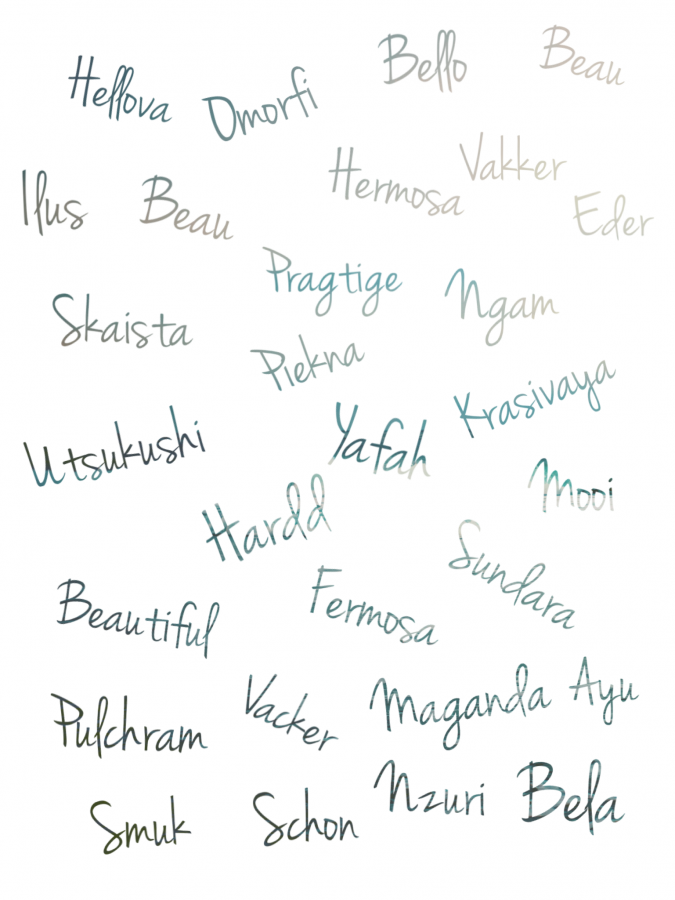 The word "beautiful" translated in many languages is just simply, well, beautiful.
Everyone is beautiful. You are beautiful. Yes, you! You are absolutely, positively, without a doubt, out of this world, radiantly beautiful.
Compliments are everything and confidence is contagious. Believing in yourself is the utmost importance to us and recognizing your own unique beauty is what we hope to invoke in our readers. Here at Kari Addison Beautiful we strive to uncover the deepest truths about beauty and provide a platform where every person feels welcome. We want to discover and learn about global beauty and share their secrets to the rest of the world. We created a place where we could explore and discuss all things beautiful and ultimately start a global conversation.
What interests you and what topics would you like to dig deeper into? Is there a beauty practice you would like to learn more about? Are you curious about why and how a particular beauty tradition was born? We love to explore all things beautiful so please share with us what sparks your curiosity!
Become one of the most beautiful people you know.