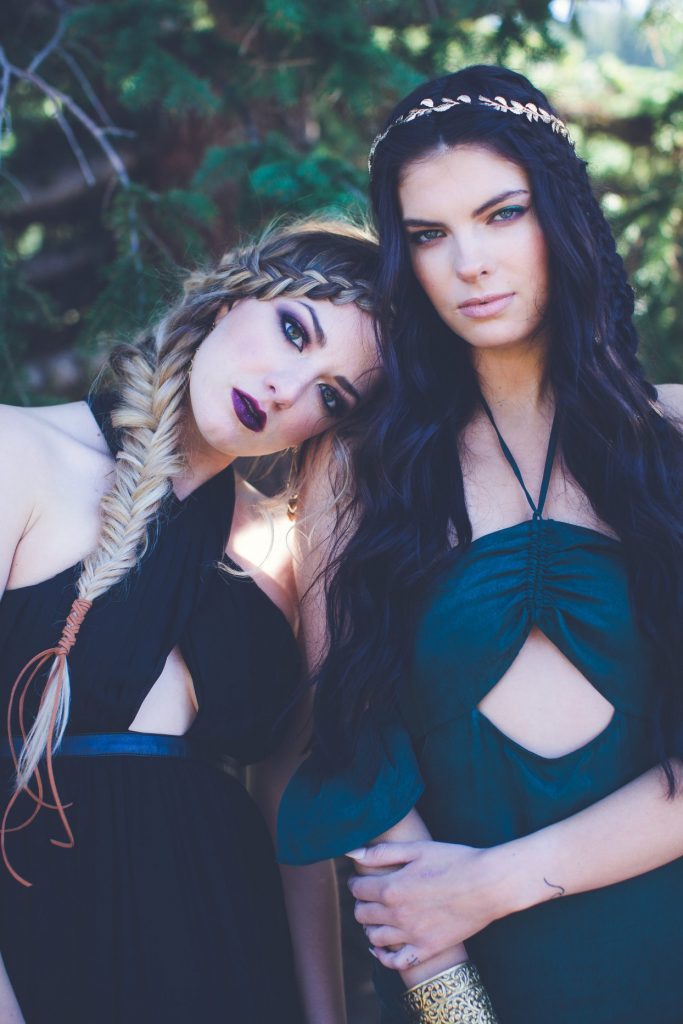 So I'm absolutely obsessed with Game of Thrones! Everything from the medieval-like setting, the mystical creatures, to the beautiful men and women, and the gorgeous clothes….oh the clothes! This fantasy drama television series is EVERYTHING right now so how could we not want to create some kind of photo shoot influenced by this fictional story. And what better to shoot than fashions based on the stunning elaborate, decorative costumes? To me, aside from the dramatic on the edge of your seat plot, oh and of course Jon Snow, the costumes are enough to get me looking forward to a new episode every week.
Below is a shoot inspired by Game of Thrones fashion. We took the medieval vibe and modernized it, creating looks that can be worn today. These pieces were chosen based on the consistent favorable looks of each queen and princess: Cersei Lannister's dramatic accessories and long sleeves; Margaery's love to bare arms, plunging neckliness, and backless dresses; young Khaleesi's past outfits in pants and a crop top; and current Queen Daenerys, mother of Dragons, in flowy halter gowns with keyhole neck detailing and the Queen's handmaiden sporting her signature cross-front dresses. View the looks below that we created influenced by these characters. We had so much fun with this, so please enjoy our Game of Thrones inspired fashion photo shoot, and stay tuned for our next blog highlighting Game of Thrones inspired makeup and hair!
YOU CAN SHOP ALL OF THESE GORGEOUS LOOKS AT CONCEPTS BY FINE N FUNKY.
Makeup: Kari Addison Beautiful and Jessica Hodges from Hello Darling
Hair: Heidi Marie Miles and girls at Hello Darling
Photography: Kari Addison Beautiful
Models: Anna Nemier and Bridgitte Levy
Styled by: Sylvie Barbash of Concepts Fine N Funky, and Kourtney Westerlind and Kacie Westerlind co-owners of Kari Addison Beautiful
Shoot Location: Tannenbaum Alpine Event Center