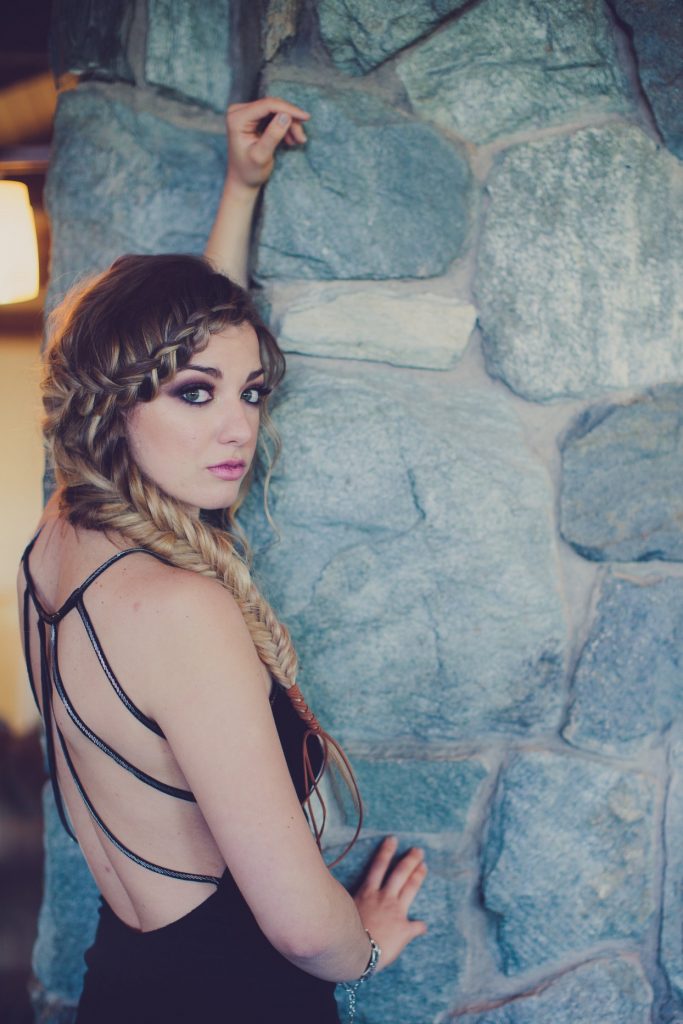 A continuation from our Game of Thrones inspired shoot. You've already gotten a good look at our Game of Thrones inspired fashions, now it's time to highlight our inspired hair and makeup looks from this spectacular hit TV series. We did a few makeup looks. One was a more natural look, very similar to how the queens and princesses looked on set. We kept the makeup pretty simple but added some teal eyeliner to make those gorgeous blue eyes POP! On our other model, we gave her more of a smokey eye look using beautiful shades of violets and purples. For the last makeup look we applied a dark lip. We wanted to portray a women who exudes confidence and power, and a bold lip depicts that demeanor.
We had a lot of fun with the hair. Almost all the women of Game of Thrones had thick, long, beautiful locks. The longer the better! When you picture Khaleesi, Mother of Dragons, Winterfell's Sansa Stark, Cersei Lannister of King's Landing, or Margeary Tyrell, queen of the seven kingdoms, what hairstyle do you think of? Why braids of course! Braids, braids and more braids. For our inspired shoot, we incorporated fish tail braids, french headband braid, and a waterfall type braid. Check them out below, they're pretty awesome!
Hair: Heidi Marie Miles and girls at Hello Darling
Models: Anna Nemier and Bridgitte Levy
Become one of the most beautiful people you know.