Need advice on what to wear to when attending a bridal shower during the warm months? We got you covered.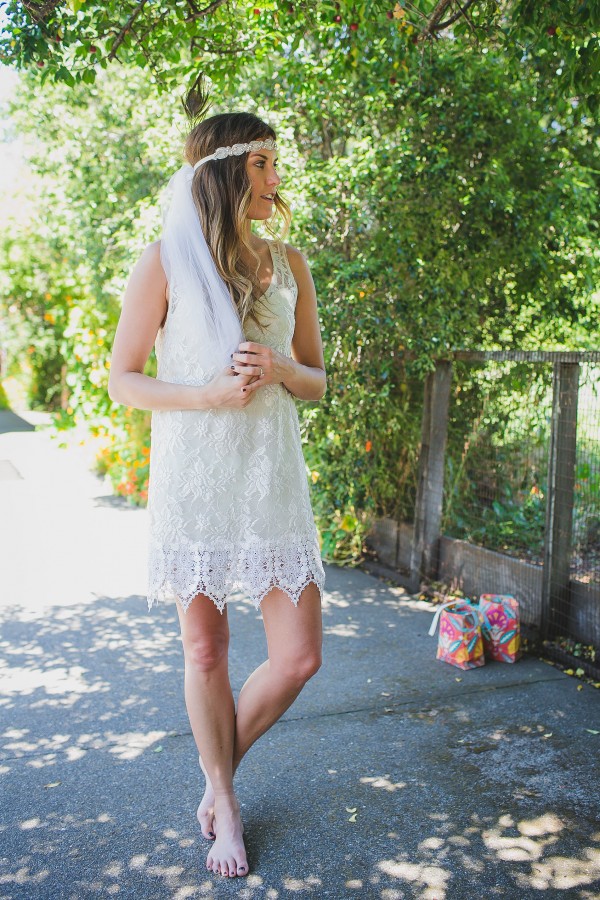 Bridal shower attire could raise a lot of questions and uncertainty but I assure you, the wardrobe etiquette is pretty simple so no need to panic! I believe that overdressed is way better than underdressed. Well, unless you arrive in a ball grown draped in diamonds, then that might be a little much. Just use some wise judgement. Don't show up too casual. Yoga pants are hot but not event worthy. Also, don't show up looking like you are ready for a night at the club. Bottom line, don't over think it. I've once heard the term classy-casual, and I believe it describes the perfect bridal shower fashions!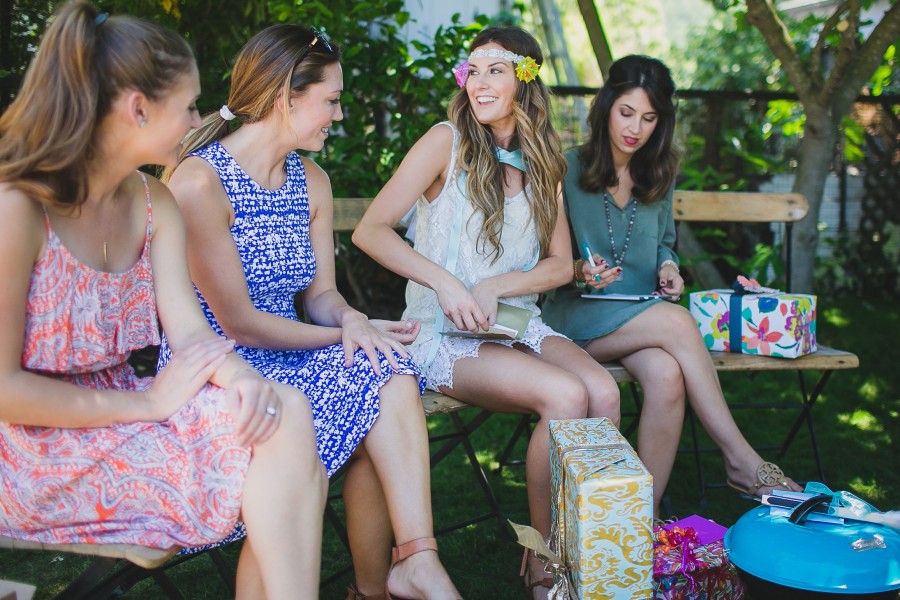 COLOR
Yes, wear color! I love spring and summertime. The flowers are out, the suns shining, the temperature is rising, and there is nothing better to smile about. This is the season to bring out the colors, patterns, and florals. Wear those girly sundresses, crop tops, strappy sandals, and must-have wedges. In the warmer months, there is nothing wrong with showing a little color, a bit of pattern, and some skin.
Some say to never wear black at a bridal shower, but I say go for it. Make sure to dress appropriately to the season and the event location. Black can be a little gloomy so if your dressing for a spring/summer outdoors event, seek a black ensemble that contains colorful patters or, if your rocking a solid black outfit, incorporate color in your shoes, jewelry, or handbag.
DRESSES AND SKIRTS
A summer dress or flowy skirt can do no wrong at a spring/summer bridal shower. A free-flowing maxi is great for those who don't want to show leg. The only attire restriction is the color. Let the bride stand out in white so make sure your outfit has a little bit of color and your good to go. White dresses with colorful prints or outfits that are not solid white are fine. Many brides-to-be are straying away from the traditional color so this isn't a huge issue as it once was but it's a common courtesy.
SHORTS, PANTS, JUMPSUITS, AND ROMPERS
Dresses are not mandatory. If dresses and skirts aren't your thing, opt for patterned shorts or pants with a fancier top. White is a great if the other half of the outfit is colored. For example, a white crochet top with colored shorts or skinnies are a-okay. I would try to stay away from denim because they tend to be a little too casual if not dressed up appropriately. Remember, classy-casual attire always.
Rompers and jumpsuits are perfect bridal attire. Rompers are perfect for hot weather and jumpsuits are a great pant-look when you want to show less skin. Both of these fashions can be dressed up or down easily and appropriately.
SHOES
Believe it or not, your shoes are most important when planning your outfit. Pay attention to the bridal shower location. If the shower is held outside and on grass, opt for flats, strappy sandals or wedges. Heels sinking in the ground is not a good look and extremely uncomfortable!
If the shower is being held indoors, anything goes for footwear. Wear heels, or wedges if you need to add a little height, or try sandals or flats when seeking comfort. Sneakers or tennis are a last resort. Just put on your most classy, comfy shoes and have fun celebrating your friend's marriage.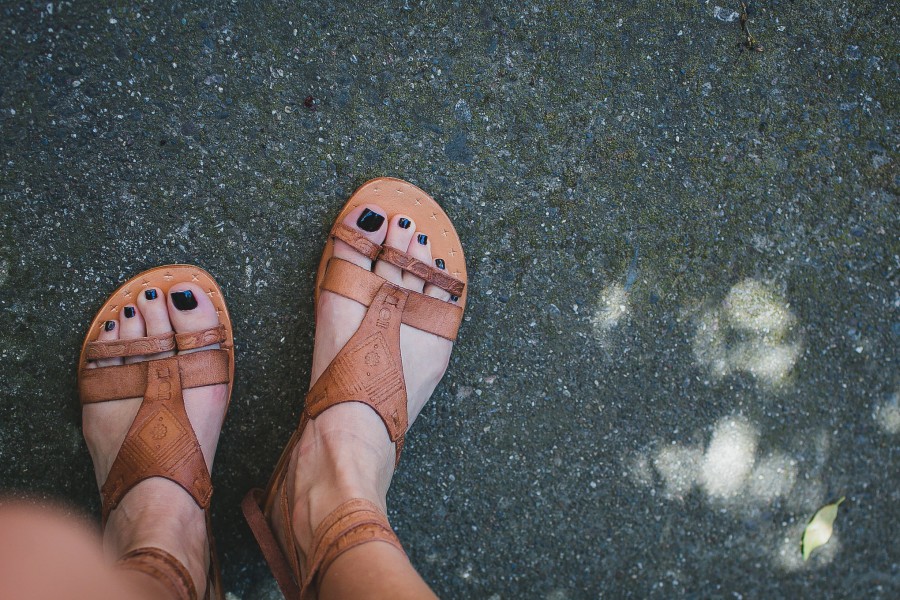 DRESS ACCORDINGLY TO THE WEATHER AND LOCATION
If attending an outdoor event during the hot summer months where a lot of sweating is likely to occur, breathable clothing is a must. Go sleeveless to prevent sweat stains, or wear flowy, loose-fitted dresses or tops. Also, your outfit should be made out of linen or cotton because these fabrics are water-absorbent and will soak up the moisture. If you are really concerned about sweat stains, refrain from wearing Rayon, Silk, and Polyester. Armpit sweat may not be an issue, but booty stains from sitting can be embarrassing and unexpected. Comfort is important and worrying about sweat stains should not be an issue!
OUR FAVORITE BRIDAL SHOWER 2015 LOOK
This solid colored crop top paired with patterned bottoms is our favorite bridal shower outfit! This look is summery, colorful, and modern. Her fashionable, classy style screams confidence, and it's the perfect attire for an outdoor bridal shower.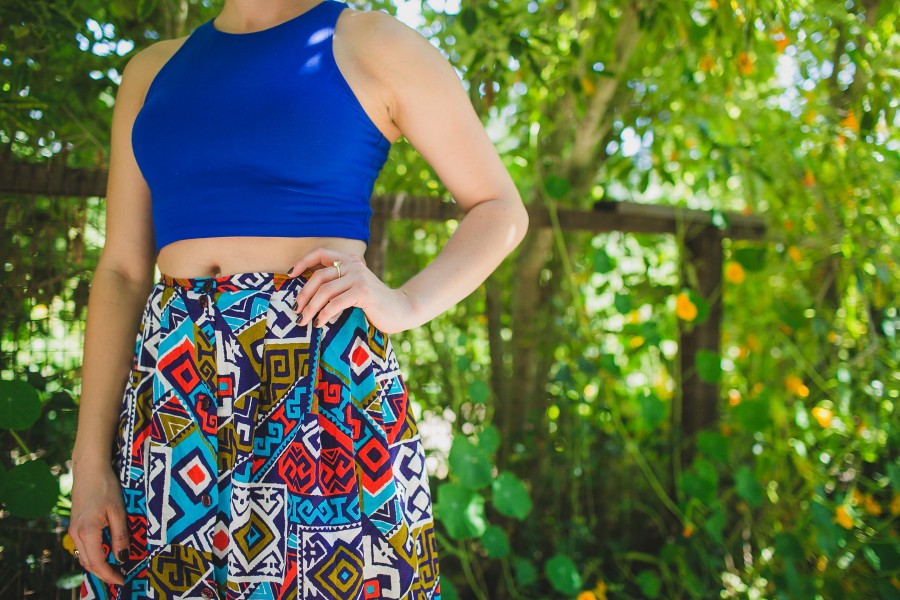 Deciding what to wear to a bridal shower shouldn't be hard. Please don't over think it. Ultimately, you are there to celebrate the bride getting married. Attending the bridal shower is what matters most, but comfort is key to a great celebration. I hope this guide helps you to pick out the perfect outfit for your friend's bridal shower. What did you wear to the last summer/spring bridal shower you attended? Do you feel like you dressed "appropriately"? How do you feel about the bridal shower attire etiquette? Please share and help us all become one of the most beautiful people you know.