You've found the products that work best on your skin. But when it comes to organizing your routine you get into a muddle about which product comes first. Because when it comes to beauty, order does change results. So knowing the order in which you should apply your cosmetics will not only help you achieve faster routines, it will also allow you to get the most out of your care products.
Which cosmetics need to be applied first?
As a general rule, clean your skin morning and night. Sun protection is most important during the day. Antioxidant serums and moisturising creams can be applied whenever needed, but don't forget to use sun protection in the morning as you will not only protect your skin from solar radiation, you will also prevent photoaging.
Texture is the best indication of which order to follow. Apply your lightest, most fluid products first as they are formulated to penetrate most deeply. Then apply more dense or creamy products later. If you invert this order, the denser formulas will prevent lighter products from penetrating your skin, which means they will lose impact.
So when it comes to applying your beauty products, the best order is: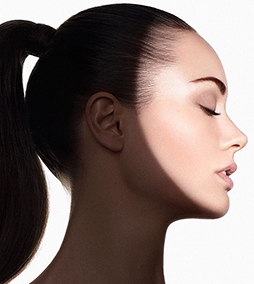 Morning routine
1. Cleanse your face to remove any impurities
It's as important to clean your face in the morning as it is to repeat this ritual at night. Cleansing gets rid of any excess sebum secreted overnight and allows you to remove any excess product applied before going to bed.
2. Antioxidant serum
Your skin is exposed to free radicals that oxidise cells during the day, causing ageing. Applying an anti-oxidant serum not only helps repair existing photoaging, it also protects your skin. Serums tend to be light products that contain highly concentrated ingredients, which means you will see the benefits when you apply them onto clean skin.
3. Eye contour cream
The skin around your eyes is thinner than the skin on your face. Which is why it needs special care. And if you apply this cream in the morning, it will help decongest the area after a night's rest and keep it hydrated during the day.
4. Moisturiser
Your skin may feel a little tight after cleansing. Use a moisturiser after applying serum and eye contour cream to gain a boost of moisture that will help keep skin feeling fresh all day.
5. Sun protection
It's vital to use sun protection every day, as your face is exposed to the sun's radiation 365 days a year, and this is the main cause of aging.
6. Make-up
Apply make-up last. Following all of the previous steps will make it much easier to achieve even coverage and a pretty and long-lasting finish.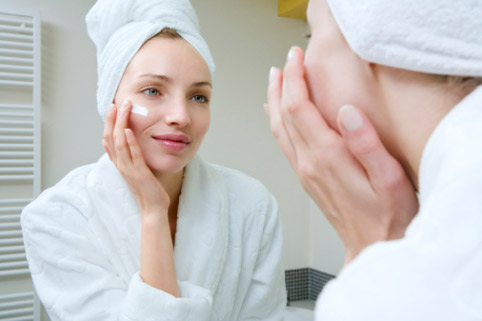 Night routine
1. Cleanse your face to remove impurities and any make-up.
It's important to remove any impurities that accumulated on your face during the day, even if you don't wear make-up. This prepares your skin for the following steps, which makes evening products more effective.
2. Antioxidant serum
Take this opportunity to apply a more nourishing serum that helps repair skin. Gently massage it in to aid absorption.
3. Eye contour cream
Continuous use will help prevent and reduce expression lines, bags under your eyes and deep shadows. Apply from the corner of your eye outwards until you reach your temple, to help activate microcirculation.
4. Moisturiser
Apply a nourishing and hydrating moisturiser to finish off. Use textures that envelop your skin to provide a sensation of comfort and help repair skin while you rest. Apply more nourishing textures at night so that your skin can use them as it recovers from the day.
If you want to give your skin added benefits, use a night cream that includes ingredients with other functions, like anti-aging qualities.
What goes first, moisturizer or eye cream?
Cleansing is the first step. It doesn't make any sense to apply any other treatment until you've cleaned your skin. Use a micellar water, like ISDIN Micellar Solution that leaves skin clean, toned and moisturised in a single gesture. Then apply your other products once your skin is free of make-up and nice and clean.
Ideally you should apply an eye cream as your second step both in the morning and at night. Consistent use of this kind of product will rejuvenate the eye area, leaving it looking youthful and with plenty of elasticity. K-Ox Eyes is the ISDIN Isdinceutics range intensive treatment  to combat the signs of aging found around the eyes. Its combination of Vitamin K, Dextran Sulphate Sodium and Hyaluronic Acid act on the tone and shade of bags under the eyes, reducing sagginess and helping to improve the appearance of expression lines.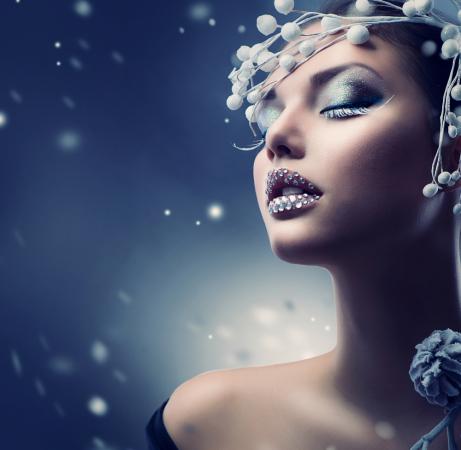 It is important to apply eye creams before other treatments (ampoules, serum, moisturiser, etc.) because applying them on top of other eye products will prevent them from penetrating as deeply, resulting in decreased impact.
Which should I apply first? The serum or the moisturiser?
Generally speaking, serums are lighter and more fluid than moisturisers and should be applied first. Creams will act more on the surface and more fluid products will act more deeply.  Try the Flavo-C Ultraglican ampoules that protect skin during the day thanks to their ultraglycan action and restore and repair skin at night by stimulating the skin's anti-oxidant defences. Then they apply A.G.E. Contour moisturising cream for triple anti-aging action: anti-pollution, anti-glycation and firming.
Can I apply make-up over my sun protection? What about sun protection on top of make-up?
It's vital to apply a photo-protector like Eryfotona Actinica on top of your moisturiser in the morning, ideally 365 days a year. This aqueous product uses Safe-Eye Tech to avoid irritating eyes to provide a perfect base for applying make-up. 
Mineral Brush is a great product to add a layer of protection against pollution, blue light and infrared radiation.