If you have a taste for the beautiful things in life and are not afraid to spend a fortune on getting them, you are definitely familiar with the Tiffany lamp. You must have either seen one in your last auction expedition, own one or better yet thought of purchasing one or several for your mansion.
A tiffany lamp is an antique lamp with a glass tiffany lampshade. The glass used in the lampshade is designed by Louis Comfort Tiffany and his design studio.The unique part of Tiffany lamps which is also their major selling point has to be their beautifully designed lampshades, which make their lamps stand out from all the rest. The most famous of the designs by Louis Tiffany was the stained leaded glass lamp. Many other tiffany lamp shade after that have been designed with stained glass. Stained glass night lights not only add elegance and style to your house but also bring colour to the interior.
In this article, we will focus on everything that you need to know about Tiffany lamps. I also hope you find the information insightful and even helps you avoid getting fake tiffany lamps if you decide to purchase one.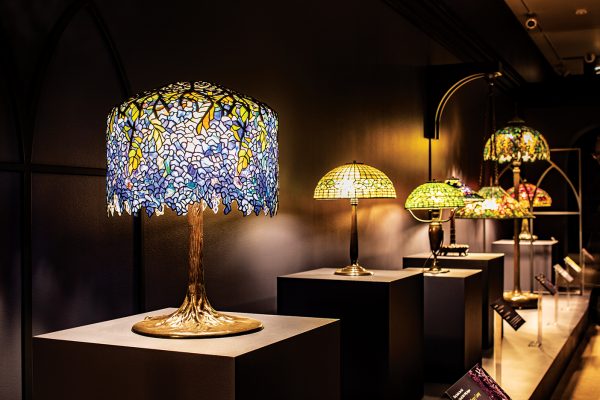 Types of tiffany lamps
There are four common types of tiffany lamps. These are floor lamps, table lamps, hanging lamps and desk lamps. If you are willing to spend any amount on these lamps, then you can get both the floor lamps, table lamps or even the hanging lamps depending on your taste and preference. These have more details and may cost you up to six-figure sums.
However, if you are a collector but on a budget, you can get the desk lamps as they are a bit affordable compared to the other types. This is also because they are a bit simpler compared to the others as well. They are student and library friendly in terms of price and fixtures. They come with geometric glass shades.
How to tell an original Tiffany lamp from a fake one
Just like many other branded or designer items, many fake designs are created to fool and con those who don't have a keen eye. It can be unfortunate and even depressing to spend thousands of your hard-earned money on a piece only to realize later that it's a fake. However, if you are a collector who values authenticity, there are a few ways in which you can tell a real Tiffany lamp from a fake one.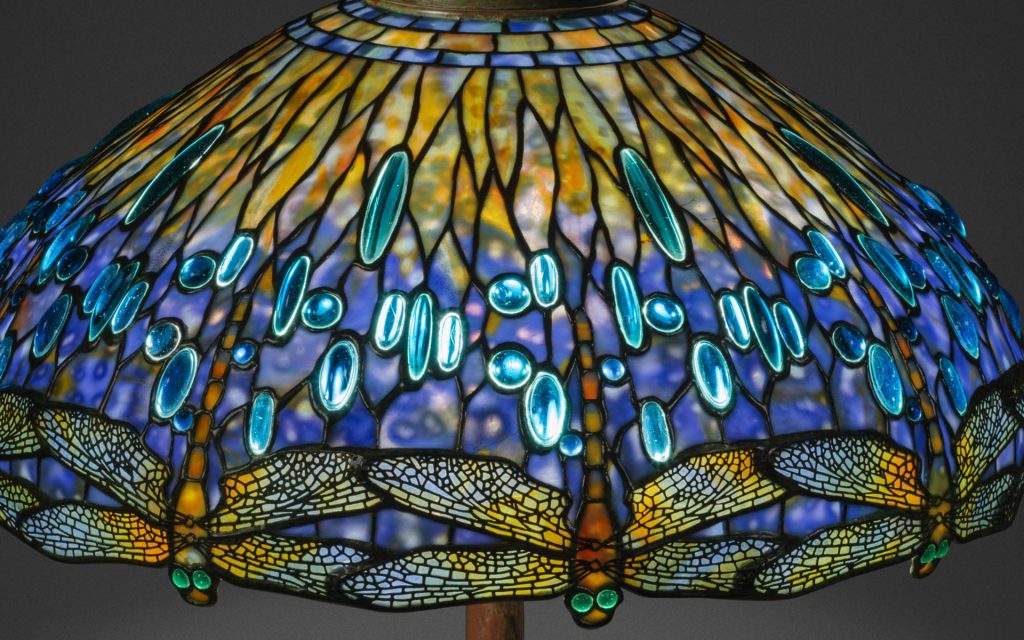 Glass – Mosaic glass is used to make the tiffany lamp shades. Due to age(they are mostly ancient), an original Tiffany lamp will produce a rattle if you lightly tap it.
Base – The bases of Tiffany lamps were mostly made from bronze. Although there are a few exceptions, you can still use that as a pointer and be wary of bases made of other materials.
Stamps – It would be best if you were on the lookout for a stamp with the mark "Tiffany Studios New York". A series of numbers may also accompany it. Almost all Tiffany lampshades and bases are stamped. However, it is essential to keep in mind that a lamp bearing the stamp doesn't make it original. You will need to check more closely and even look at its condition for better guidance.
Even though there are ways to tell fake from the original Tiffany lamps, you should keep in mind that some people have perfected the art of deception. Some fake lamps look so real that it may be difficult to spot the differences. I suggest that you get a professional to take a look to determine the authenticity before you pour thousands of money on acquiring a fake lamp.
Most original Tiffany lamps are almost 100 plus years. Therefore, do not expect them to be in perfect condition. If you are not looking to collect for display purposes only and are looking for functionality as well, worry not!You can rewire your lamp, and it will not affect the value as long as it is done sensitively. However, I suggest that you do not use new sockets that may lower the value of the lamp. You should also be careful not to scratch the base.
I hope this article has been informative and useful to you in some way. You can increase your antique collection by adding one or two Tiffany lamps.