1. Soak your feet regularly.
Take a bath or soak your feet in warm water in a foot tub or a bathtub for 10 to 15 minutes, to help soften the skin. You can also add a few drops of tea tree oil or Epsom salts, which are one of the most used salts in hot baths and foot soaks as their beneficial properties are countless, such as: relaxing the nervous system, curing skin problems, easing muscle strain, and drawing toxins from the body.
They will not only calm achy feet but also make your feet smell better.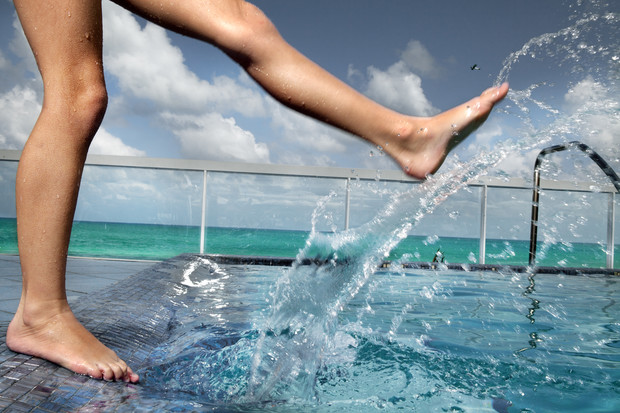 A foot soak will help you relax your feet, hydrate your skin and relieve pain due to standing or walking for hours. It will also soften skin, making it easier to exfoliate after (this is why most pedicures or feet treatments start by putting your feet into warm water).
2. Exfoliate your feet
When our feet are not properly moisturized, dry skin cells will begin to build up (it is the natural way for them to exfoliate). Flaky skin is common when wearing thick socks or shoes for long periods of time, but it is usually not painful. However, these shedding skin cells mean your feet need more TLC to help you stand up to your daily life.
Exfoliate your feet with a pumice stone (a natural lava stone) in warm water to remove dead skin and calluses, running back and forth using light pressure in a circular motion around your damp heels.

You can also use foot scrubs or exfoliating creams to gently get rid of the dead skin cells between your toes.
3. Take care of your nails
Trim and file your nails. Keep them short, toe nails should never appear too long. Toenails are thicker and more brittle than fingernails, so soaking your feet before trimming your nails will make the job easier and will prevent them from splitting. Try to clip them straight across to avoid painful ingrowing toenails, Always use a specific toenail clipper and a proper nail file.

Make sure the surfaces underneath each toenail are clean by carefully rubbing a cotton bud between each toe and nail tip. Never scratch the nail surface with this kind of tools.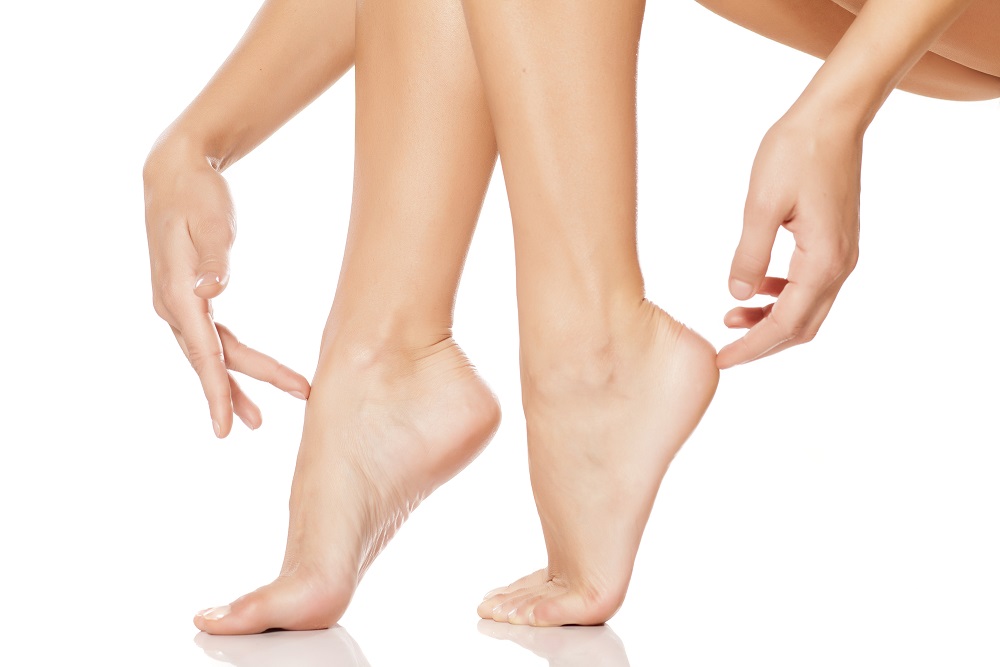 Let your nails breathe. If you always use nail polish, they may end up looking discolored and dry. Apply a base coat before polish to keep pigment from staining your nails. Remove your nail varnish completely between applications. Plus, if you take care of your nails they will look gorgeous without any nail polish at all. Healthy nails, beautiful feet!

4. Moisturize your feet properly
Hand creams are formulated in order to meet your hands' needs, not your feet's. So if you are thinking of using a hand cream on your feet, think again. Give your feet a massage with a specific product for foot care like Uradin Podos. You can start at the arch of your foot near the heel and work your way forward with your knuckles until you reach your toes.

Although there are days in which we feel our feet are dryer, we should moisturize them daily to help our skin recover from the day and prevent dead skin from forming.

5. Love their skin
For these tips to work, and in order to have perfect feet this summer, you need to take care of your feet regularly including them in your daily skin care routines, loving your skin as a whole!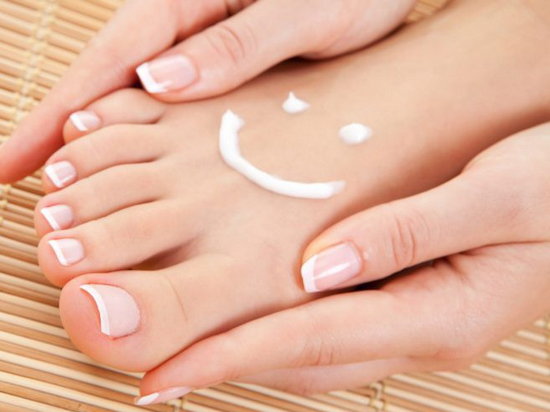 Try to wear comfortable shoes and make sure you buy the correct shoe size to avoid blisters and feeling uncomfortable (which is not really aesthetic when wearing summer shoes and sandals). Instead of using really tight high heels, consider using flat shoes or sandals with an ankle strap to hold the foot in place.

Keep your feet at the right temperature, not too warm. You can adjust your sock's thickness according to the season or weather so that your feet don't suffer. Maintaining a good temperature will also keep your feet from sweating, avoiding bacteria to grow.

Include your feet in your beauty routine, following all of the all points above. This way you will get into the habit of taking care of them and it won't be difficult to do it regularly.